GoNitroTires in the News
Fox & Friends
On Friday, May 23, 2008 Ken Lawton appeared on Fox & Friends and discussed fuel saving tips, the Benefits of Nitrogen Inflated Tires as Green Technology in creating Hybrid Tires
WEWS News Interview

"Gas mileage is king these days. People are buying fuel-efficient cars, taking less road trips, anything to reduce money spent on gas. But one of the real culprits may be under-inflated tires, which can decrease gas mileage up to 10 percent.
Tennesse-based GoNitroTire takes tire efficiency one step further, providing a product to fill your tires with nitrogen instead of oxygen. We discussed this technology with GoNitroTire Founder Ken Lawton..."

Pit Pass Radio
April 18, 2008 interview with Ken Lawton on the network voice of professional Moto-Cross and dirt-bike enthusiasts. Nitrogen Tire Inflation in professional motor-sports was the topic...the call in's were great.
Listen to their podcast »
CBS Radio - KMOX
On Saturday, July 5, 2008 Greg Damon's Auto Show on KMOX featured call-ins and in depth discussion on Nitrogen Tire Inflation as the "Best Kept Secret Never Told".
Listen to the show »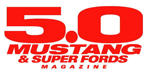 5.0 Mustang and Super Fords
Read "Another Way to Help Save Fuel" from 5.0 Mustang and Super Fords' Michael Johnson. Johnson blogs about the advantages of using Nitrogen in your tires and profiles some of GoNitro Tire's products.
Read more here »