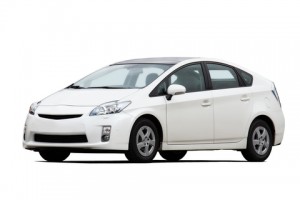 This is a guest post from Kristine Vicencio.
Transporting your family is a big deal. Not only do you need a vehicle that allows plenty of space to transport at least more than two people, you need one that is safe and dependable. Even more ideal would be a vehicle that is also eco-friendly. While it may sound too good to be true, eco-friendly family cars are out there. Here are five of the best currently available, curated with the assistance of Parkers, a UK website that helps consumers research cars, insurance and finance.
Nissan Leaf: The Nissan Leaf, although slightly smaller making it possibly not the best fit for a very large family, the Leaf is one of the first entirely electrical vehicles made by Nissan. thought to be a zero-emission car, the Nissan Leaf can go 80 miles on one charge. Although the Nissan Leaf was first released in 2012, the Leaf has quickly become popular and has characteristics that make it ideal for smaller families looking for an environmentally friendly vehicle. Starting at $32,500, the Nissan Leaf is also fairly affordable.
Toyota Prius: Although the Prius may often be thought to be small, it's actually considered a mid-sized sedan and is much roomier than it looks from the outside. The Toyota Prius is electric and can be entirely recharged within only a few hours, making it an extremely efficient car for families. Even better, the Prius has solid safety features such as a pre-collision system and lane keep assist, which makes it a very attractive eco-friendly car for families.
Toyota RAV4 EV: A nice size for larger families, this nifty SUV is battery-powered and successfully combines the spacious interior of a SUV without the gas-guzzling property. The Toyota RAV4 EV has a high-performance battery that is completely electric and can go approximately 100 miles on a single charge. An excellent choice for larger families, this Toyota SUV is affordable and environmentally friendly.
Ford Escape Hybrid: Both roomy and eco-friendly, the Ford Escape Hybrid has some of the best fuel economy ratings for SUVs in its class. In addition to its excellent fuel economy, the Ford Escape Hybrid is also roomy with advanced technological features that make it a perfect fit for families looking for an eco-friendly, yet convenient and larger vehicle.
Chevrolet Equinox: One of the most popular compact SUVs, the Chevrolet Equinox is another fantastic options for larger families seeking an environmentally friendly option. With an option of a V6 engine, the Chevrolet Equinox offers both power and fuel efficiency. Of course, there's also the option of four-cylinder option as well. The Equinox also has excellent reliability scores making it an attractive prospect for families seeking a larger eco-friendly option.
Maybe now is the time to sell and change to something leaner, greener and cheaper to run? As you can see, there are plenty of vehicles on the market right now that will meet those basic requirements.
If you want to learn more about going green and driving hybrid vehicles (and hybrid tires), then check out our latest white paper on nitrogen tire inflation: 9 Debunked Myths on Nitrogen Tire Inflation. Click the link to download this white paper and to learn how nitrogen tire inflation can help you improve fuel efficiency and tire life.
Related Links:
3 Green Lights Tips for Going Green
How Older Drivers Can Lower Insurance Rates