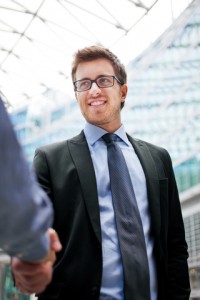 Right now, if you want to purchase nitrogen for your tires, you have to go to a mechanic or an auto shop. You can get nitrogen tires somewhere like Costco, but you usually will only get nitrogen tires if you purchase a new set of tires. If the ones on your car are just fine, then the neighborhood auto repair shop is your best bet. It's great that nitrogen tire inflation is available at these places, but these same places are also marketing the practice incorrectly, saying things that simply aren't true about nitrogen tires while not understanding the science behind the practice. Here are what mechanics and auto shops are getting wrong about nitrogen tire inflation when trying to sell it to consumers:
Nitrogen is Less Volatile than Oxygen. Thus, it's Safer in a Fiery Crash
Although nitrogen is less volatile than oxygen, the point that nitrogen is safer in a car accident is false and doesn't mean anything. Once the car is on fire, the car is on fire, and nitrogen tire inflation isn't going to prevent that fire or make the fire any smaller. The way this argument should apply is that since nitrogen is less volatile, your tires are less likely to overheat and to result in a blowout. There are 23,000 collisions per year due to a tire blowout, and this is a safety problem that nitrogen tire inflation can actually solve.
The Rubber of Nitrogen-Filled Tires Last Longer
This one's important to note because naysayers will respond to this with, "What about all the air on the outside of the tire?" It's a valid question, but the degradation of the inside isn't on the rubber It's on the axle, where the oxygen and water vapor can rust the axle over time. Axle's are much harder to replace than a tire, and aren't looked at as often. Also, the rubber ends up lasting longer because the proper tire pressure that comes with nitrogen leads to even tread wear. Even tread wear means your tires last longer because you don't have to change them as quickly because of uneven tread wear. Although any excessive tread wear isn't a good thing, if that tread wear is uneven (where it's predominantly in the middle or on the outside of the treat), you will have to change your tires sooner because the uneven tread wear isn't safe to drive on.
Air is 78% Nitrogen
Get this into your head, as most people consider this common knowledge, and waving this fact off with, "Well, I don't know," or "I'm not a scientist" only makes the practice look like a scam. This is true, so the point that needs to be emphasized is that oxygen and water vapor are the problems. Naysayers like to throw this one out there, thinking that 12% more nitrogen can be all that important, so it's extra important to know the counterargument and to not get stumped by the resistance. Nitrogen tire inflation eliminates the oxygen and water vapor that's in air, and this 12% increase in nitrogen concentration is substantial (as well as a 100% decrease in oxygen and water vapor) and it makes a world of difference in fuel economy and tire life.
This equipment is expensive, and you need to make your money back on that equipment. We understand that, but the way to do that isn't to dupe people and not have counterarguments for those who aren't as easily duped. The way to make money from this service isn't to push it on as many people as possible. Once you understand the science and the pitches you're making to these people, then you can be prepared to show that nitrogen tire inflation isn't a scam, but is a practice that provides value to drivers.
Related Links:
How to Implement a Nitrogen Tire Inflation Program into Your Fleet
Nitrofleet99 Helps Drivers Green Their Vehicles, Create Hybrid Tires
How Nitrogen-Filled Tires Improve Safety