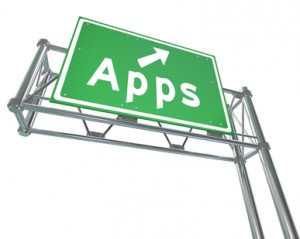 Every day in the United States, nine people are killed because they are distracted by texting while driving. Car technology is growing more sophisticated, and the ability to merge mobile technology with auto technology is enabling safer driving. These are the top apps that save lives by helping drivers focus on driving:
Drive Safe.ly-Apps for New Drivers
Drive Safe.ly is an app created by State Farm auto insurance. It provides drivers with a safer way to stay in contact with their friends, family and even coworkers. The app was created because not everyone can resist the temptation of texting and driving. The app allows drivers to program the audio part of their phone to read text and emails out loud as texts or emails are received. The benefit of this app is that drivers are able to keep their eyes on the road and their hands on the steering wheel. Everyone benefits when drivers are smarter about their actions.
Apps That Get You Where You Need to Be
Nokia Here Drive not only helps you find where you need to go, but also it helps to alert you when you are speeding. The device was designed to save people money by making maps that are downloadable, so users do not eat up data usage with GPS that may or not be working. Drivers can concentrate on driving rather than finding their way.
Apps That Entertain You
Spotify is a broad connection music app that not only works on your cell phone, but on your computer and other mobile devices. You can search songs and artists or Spotify can make suggestions for you. Drivers can focus on driving and stop searching for music on the radio, changing CDs or fussing with their MP3 player. They offer a free and premium membership.
Roadside Assistance
AAA Roadside app works with the roadside assistance features that come with carrying the AAA card. Dead battery, lockout or even a tow are all services that can be accessed through the app.
Texts for Parents of Teen Drivers
The Canary app is designed to alert parents when their teens are engaged in dangerous behaviors while driving. It alerts parents when calls are answered or teens are texting, using Facebook or tweeting while driving. The Canary app allows parents to set a maximum speed limit and then notifies the parent when the max speed is exceeded. This is an app that allows teens to learn responsibility while also allowing parents access to information can save teen drivers' lives.