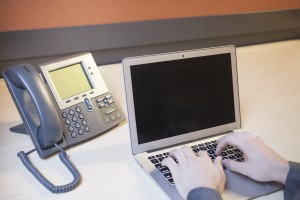 This is a guest post from Mike Burns. Mike is an auto mechanic and father of three from New York.
Your fleet team is ready to take the road. You can send them out in their own battered vehicles, a move that won't impress prospective clients at all, or you can put them in an impressive company car. As a fleet manager, you get to make tough decisions about what your team needs, and these decisions affect both the functioning of your team and its image.
Hit the Road in Style
When choosing cars for your company fleet, you'll need to consider tangible issues like price, financing and safety specifications as well as long-term costs like insurance, fuel and maintenance. The most important intangible factor to consider is the image projected by the fleet vehicles, which are ambassadors of your company so they need to blend with your image. If you sell contracting supplies, a tough looking SUV, a Jeep or a truck are all great options but if you sell luxury goods, you might want to consider classic-looking sedans.
Don't forget to give your team the tools that they'll need on the road like GPS and OnStar. If possible, work with one of the fleet programs from the world's major car manufacturers. General Motors offers fleet and commercial vehicles, ideal for everything from construction work to outside sales to delivery vehicles. By working with a fleet program, you will get specialized solutions to meet your needs.
Power and Memory or Sleek and Mobile?
When buying computers for your team, think first about how they are going to be used. If you're running design software or other programs that require a lot of storage, you'll need PCs. But if all of your programs are located on the cloud, you can give your employees laptops or tablets. The Ultrabook 2 in 1 inspired by Intel is the perfect choice if you want to give your employees the benefits of a laptop and the convenience of a tablet. Ultrabooks start at only $480 when you shop at Best Buy.
If you want to save money on computers, consider scrapping that idea altogether. Instead, instigate a BYOD (bring your own device) program. The UK Telegraph explains that BYOD programs can save businesses in training costs as employees get to use laptops they are already familiar with. It also increases the possibility of employees taking their projects home with them so that they can put in some extra hours.
Talking, Texting and Closing the Deal
When it comes to phones, your staff needs unlimited data, texting and minutes. Without those features, you may face overage charges at the end of the month, or your employee may get cut off during an important data download or while talking with a client. Remember to convey the right image with your phones as well. Although they are not as prominent as vehicles, it doesn't reflect positively on your brand if your employee is using a battered, old flip phone.
Consider working with a company like T-Mobile that offers unlimited calling and data on Android smartphones with competitively priced plans. The company's Even More Plus plans don't require contracts, a feature that gives you the flexibility you need to keep up with your waxing and waning staff.
Related Links
How to Track Your Fleet's Carbon Footprint
3 New Year's Resolutions for Managed Fleets
How to Implement a Nitrogen Tire Inflation Program into Your Fleet