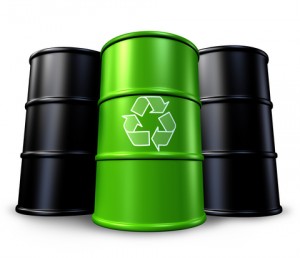 Whether your business is driven by a consciousness to preserve the environment, a way to highly corporate sustainability or accountability, or are just looking for things that could improve your bottom line, reducing your carbon footprint is the thing to do that will meet each of those three needs.
Before you can reduce your carbon footprint, you need to figure out what the current carbon footprint is for your company. To do that use a carbon footprint calculator, and this one is specifically for businesses. Here's a carbon footprint calculator for you household or for yourself, if you're interested.
Once you have your carbon footprint, now you can take steps or set a goal of when and how you will reduce that carbon footprint. The best way to reduce your footprint is to offset your carbon emissions. There are a number of ways you could do this. Depending on your company and where all the carbon is coming from, you could consider increasing energy efficiency in buildings, factories, or transportation. You could try and generate electricity from renewables such as wind or solar, or perhaps capture carbon dioxide in forests and agricultural soils. The right way to go about is, is to do what's right for your business.
There are many different ways that you could reduce your carbon footprint through these offsets, but one way that we suggest is to use nitrogen tire inflation. This is when a fleet chooses to use nitrogen instead of regular air in the tires, and many fleets have seen the benefits of this change. Studies have shown that nitrogen tire inflation will boost fuel efficiency between three and six percent, as well as extend the life of your tire. Three to six percent may not seem like much, but when you have a fleet of 100 or 1000 vehicles, that adds to thousands, maybe even millions, in savings. Those are numbers that are worth bragging about, both to your executives and your customers. Plus, nitrogen tire inflation is something that applies to almost every company. Whether that fleet is of one vehicle, or one million vehicles, improving fuel efficiency and tire life are good things to do.
Overall, even businesses can do something to reduce the carbon footprint. If businesses don't want regulations on how to do this, then more need to step up to the plate and show they can do it themselves. One of the easiest ways to do this, is through nitrogen tire inflation.