Hybrid cars are the newest thing in consumer vehicles, and are growing in popularity. Electric, plug-in and hybrid vehicles could garner a collective 90 percent market share by 2030, according a Clean Energy Innovation Study. Here's an infographic from the Atlantic that shows how a hybrid vehicle works and what all the fuss is about: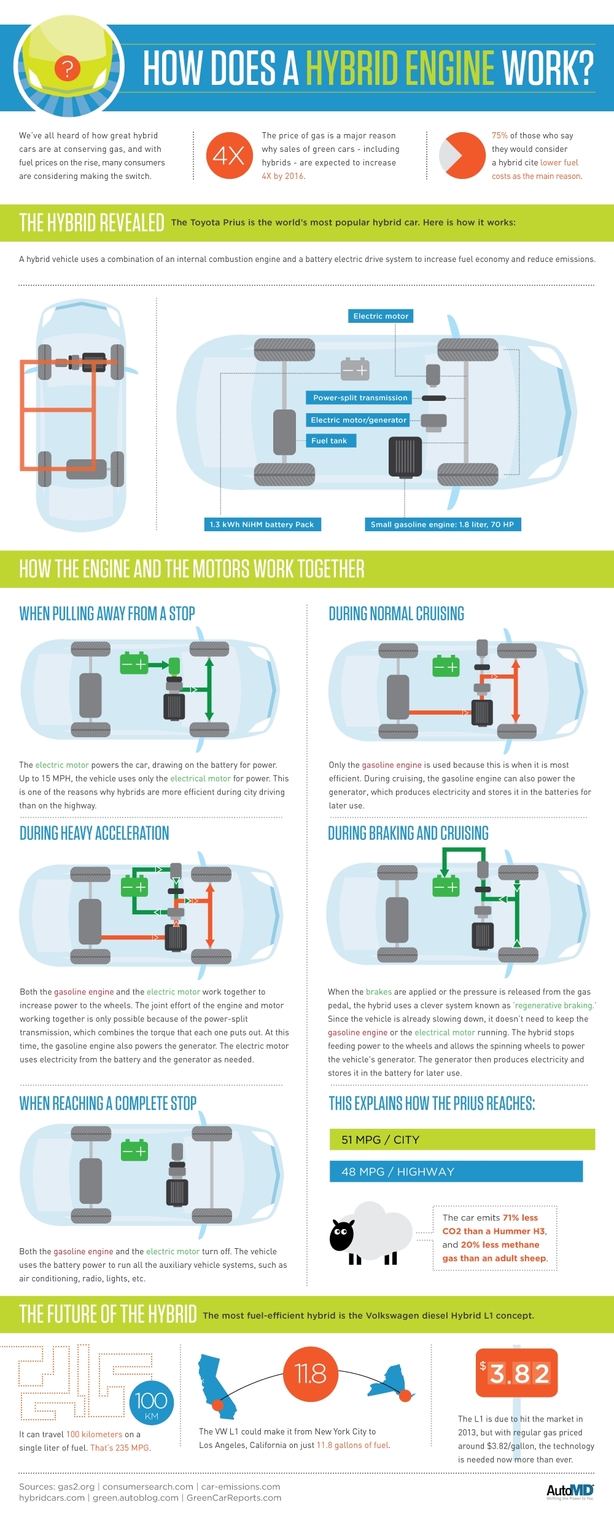 The only thing missing from these hybrid vehicles are some hybrid tires, tires that help the environment as much as the cars do. Sure, there are low-resistance tires that are specific to hybrids, but these tires aren't hybrid in and of themselves and actually don't perform very well. One way to get hybrid tires is to make them yourself with nitrogen tire inflation. By putting nitrogen in your tires instead of regular air, you extend the life of the tire (meaning less tires in landfills) and improve your fuel efficiency (meaning less use of fossil fuels and a smaller carbon footprint).
Nitrogen tire inflation is something that's already being used by NASCAR, the airline industry, and the military, so it's not at all a new concept or a new technology. The new part about it is that more and more consumer drivers are putting nitrogen in their tires. And why not? Studies show that it's a good practice for tire maintenance in the long run. If you want inflate your tires with nitrogen, then a good brand is Nitrofleet99, which serves the consumer market in many locations across the country.
So, what do you say? If you're driving a hybrid vehicle, why not drive it on hybrid tires as well?